BULAUTO BULGARIA, OPEN DAY
BULAUTO BULGARIA, our OK TRUCKS partner in Bulgaria, would like to invite you to the "Open Day" organized at their premises. You will meet the team, the product range and you will have the opportunity to see the OK TRUCKS demo trucks. You are welcome to test and choose the truck for your business and at the event the price will be special! On 21 and 22 May 2019, 757, Okolovrasten pat blvd. (behind Lyulin-2).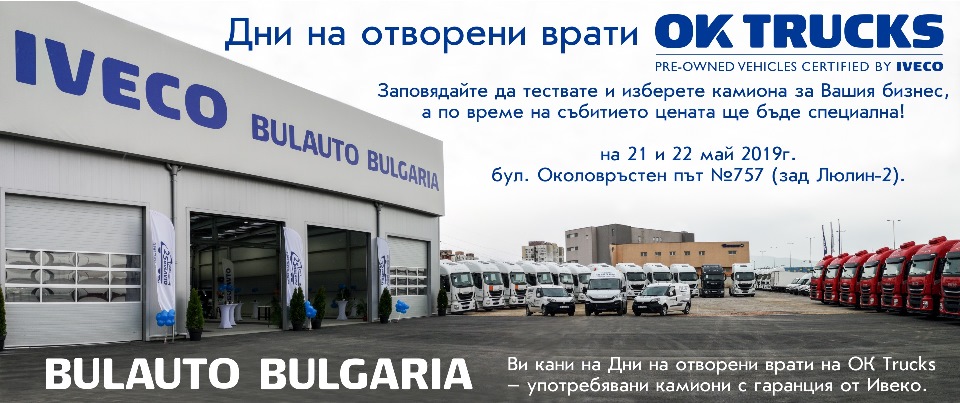 Please fill in the form to be contacted as soon as possible
Subscribe to newsletter
Get notified via e-mail on OK Trucks´ offers and news.